Distance: 68 km. Altitude: start 2260 m, end 1340 m
We transport ourselves and bikes to the top of the Tichka pass in the morning, ready to start with some serious downhill off the pass, quickly turning left onto a minor road that follows the old Canon Track described by Gavin Maxwell in Lords of the Atlas. The road is surfaced but is a little rough with some steep but short uphill sections. Coffee break at Telouet where the remains of the famous Kasbah still exist. The route from here to Anmiter has lost most of its surface and tough tyres are strongly advised although you do NOT need an off-road bike.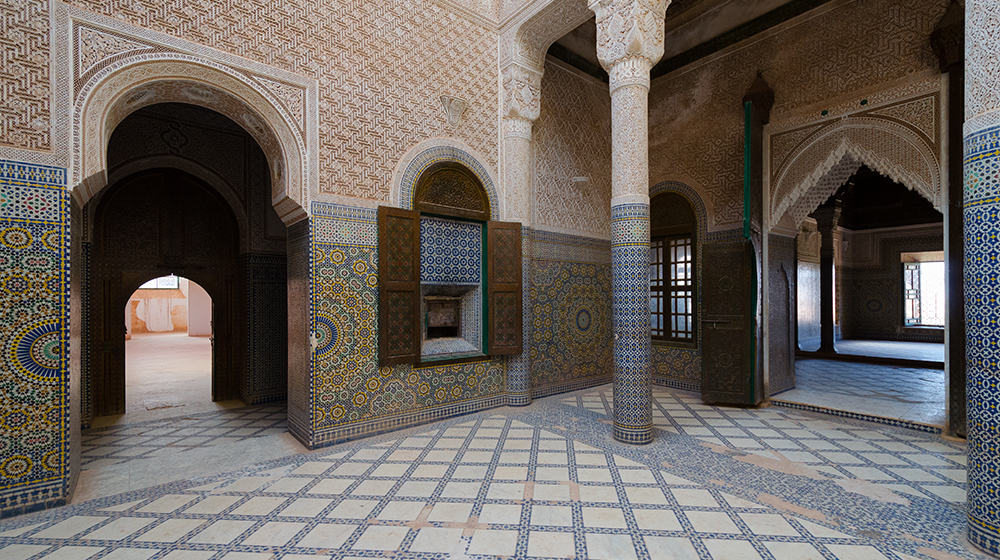 Ornate zellige tilework in Kasbah Telouet
From Anmiter, we follow the beautiful gorge-like Ounila Valley south through desert mountain scenery to Ait Benhaddou, where we will spend the night at a lovely small hotel within walking distance of the ruins of the ancient city, the backdrop to dozens of major feature films and television programmes. Those wishing to cycle the impressive new road on the final ascent to the Tichka pass can get out at Taddert. This road is now wide, beautifully surfaced and has stunning views over the mountains in all directions. This adds about 15 kilometres to the day and just over 500 metres of ascent, well worth the effort.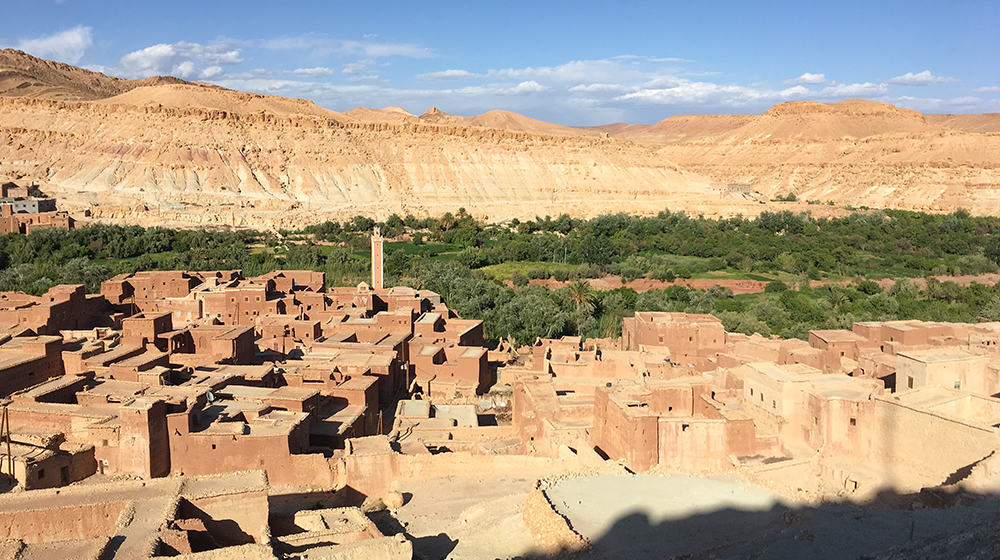 The village of Ait Fares in the Ounila Valley